The "Orizzonti" Youth Center
The village of Mondaino has a tradition of supporting young people's creativity. In 2013 it decided to further its investment in the young by giving to the Arboreto the honour and the duty to organize the activities of the "Orizzonti" Youth Centre, placed in the heart of the village.

In order to imagine and plan the creative and educational pathways we started from the long tradition of arts and crafts that has always characterized the local community. The key idea was that of utilizing playful ways to familiarize the new generations with the master craftsmen. The purpose is that of providing the young people with the tools they need to get involved, by combining support programs with the expression of creativity and the tradition of arts and crafts.
The activities of the Youth Centre add one more and important dream to the list of those that have sparked during these years at the Arboreto. It's the dream of supporting, of protecting the old traditions and of offering them a future by way of creating the Arts and Crafts Children Workshops.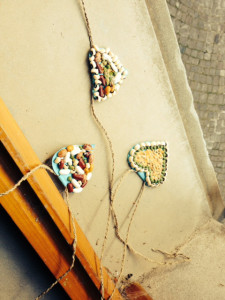 Many are the arts that kids could try out during their formation and that could ignite lasting passions in them, or that could more simply remain a time of leisure able to nevertheless channel their amazing vital energy. The forces of the entire local community, the local administration, the museums, the master craftsmen, the families and children, have harmonized and teamed up in support of this project.
« Staff Dove dormire »