The transmission of knowledge
The training workshops have always been the basic tool of our planning logic. They are fundamental in supporting the growth of the new generations of artists and in enabling the dialogue between the students and the teachers. The workshops were conceived as a chance to study the complexity of a profession and to critically acquire the transmission of knowledge. They allow us to understand the value and necessity of the research and experimentation of new contemporary creative languages. They let us understand education as a primary condition, in order to both reflect and act on our own artistic and human development.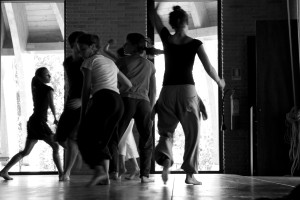 On these grounds, we have kept wondering about the value of such practice by associating it to the idea of residing, of sharing, by observing how important times of conviviality and of rest can be for the dialogue and for one's own processing of knowledge.
We are determined to further expand and qualify our residential training and self-training workshop program. An opportunity for tradition and contemporariness, for different generations of artists, drama scholars and critics, for current theatre, dance and performing arts organizers, to meet and confront each other.