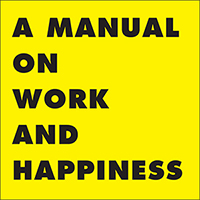 A Manual on Work and Happiness is an international collaborative project which brings together Artemrede and two of its members (the municipalities of Alcobaça and Montijo – Portugal), Pergine Spettacolo Aperto (Italy), L'Arboreto (Italy) and the Municipal and Regional Theatre of Patras (Greece). It focuses on an issue which concerns us all: the link between work and happiness. It will ultimately give origin to a performance by Portuguese theatre company mala voadora, based on an original text by Catalan author Pablo Gisbert. mala voadora will create the performance in creative interaction with local communities from the cities of Alcobaça, Montijo, Patras and Pergine. These performances will premiere in 2018.
This platform is a core element of the project. It will be updated throughout the time. It will portray the work-in-progress and the outcome of the project while searching for a constructive and creative interaction with the audiences.
A Manual on Work and Happiness includes several activities:
the organization of a multidisciplinary International Seminar on Work and Happiness, during the 2017 edition of Pergine Spettacolo Aperto, which will be the artistic start point of the project;
the launch of a capacity-building network named Southern Coalition, in order to strengthen the operational capacity of the cultural agents of the three participating countries through the organization of a series of training sessions;
the writing of a theatre play in the form of an 'Instruction Manual' by Pablo Gisbert on how to be happy at work or through work. The text aims for the kind of universality associated to furniture manuals;
participatory work with local communities in each country during four artistic residencies – each one of them leading to four new performances of the manual;
this online platform where interaction on the theme is encouraged to happen and where all the content of the project is openly accessible.
A Manual on Work and Happiness is co-financed by the Creative Europe programme of the European Union.
---

---
« SUPEREROI VOL. I° Diventare adulti è un gioco da ragazzi »